Parish Council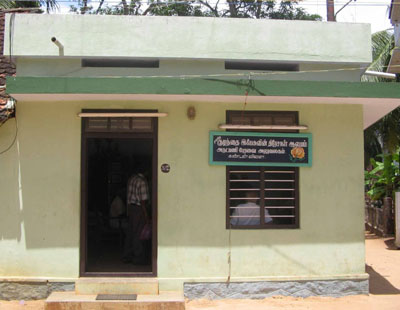 The Kandanvilai parish solely based on the whole hearted dedication of the parish priests and co-operation of the parish people.
Parish council advises the priest in decision making. The council consists of forty two members. The current parish council constitute election was detained on Sunday, February 4, 2018 and has been constituted with those 41 members (including the Parish Priest).
Each member serves a three year term. The council tries to maintain members from various Pious Associations and Anbiayams, so as to supply a multiplicity of ideas for the priest. Council works to build the parish as a living Christian community. It meets the first Sunday of the month at 11:00 am.
It is the thinking, planning, and reflection group for the parish. The commissions are accountable to the pastoral council. A representative from each committee will be appointed to serve as a liaison providing a direct link to pastoral council.
The liaison will attend all Commission meetings and events providing support and assistance when needed. He or she will also give a verbal report describing activities, successes, concerns, problems, etc. to the pastoral council. Each of the commissions or committees shall cooperate or collaborate with any of the other groups and submit reports to the council in joint areas of responsibility.
The followings are the list of newly elected Administrators and Representatives of our Parish Council.
Head of the Anbiyam
01. Mr. Stephen Domnic Savio

02. Mrs. Ratnam

03. Mrs. Jeba Sheeba

04. Mr. Jelindino

05. Mr. Lourdwin Benny

06. Mr. Amirthanesan

07. Mr. Jerald Anto

08. Mrs. Regin Vetri Kala

09. Mr. Josephine King Virgin

10. Mrs. Sahaya Pemila Rose

11. Mr. Amaladas

12. Mrs. Jacqueline

13. Mr. James Raj

14. Mrs. Sophia Youvans

15. Mrs. Christal Gnanamalar

16. Mr. Rajamani

17. Mrs. Sheela Rani

18. Mrs. Edwin Pushparani

19. Mr. Pascal Ponnumuthu

Pious Associations
Catechism - Mrs. Josphine Rani

Legion of Mary - Mr. Yesuraj

Franciscan III Order - Mrs. Francis Ammal

St.Vincent De Paul - Mrs. Mary Delphin

Sacred Heart Association - Mrs. Therese Lily

Christian Life Association - Mrs. Janet

Catholic Association - Mr. Joseph Arputham

Village Development Association - Mrs. Anitha

Gloping Movement - Mrs. Mary Bettribai

Women Commission - Mrs. Lily Malar

Women Worker Group - Mrs. Vijaya

Youth Movement - Mrs. Bersey

Catholic Action Society - Mr. Prabhu Reegan

Y.C.S - Mrs. Mary Shayla

Religious - Sr. Kavitha

School Representative - Mrs. Alphonsal

Nominated Person - Mrs. Mary Vijaya